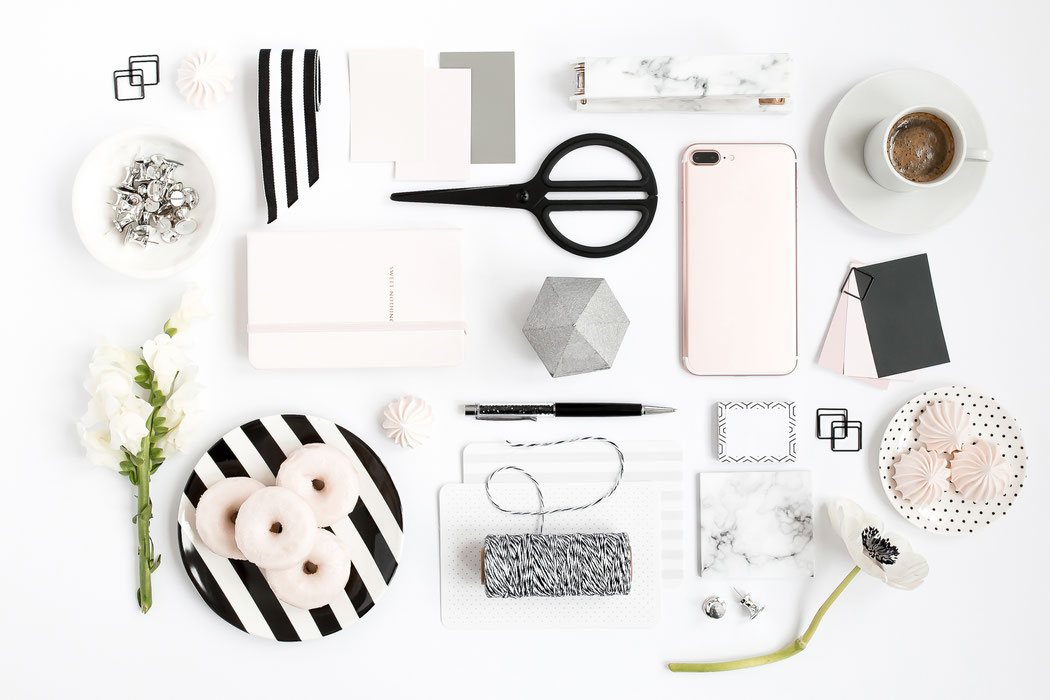 The holiday season is here and the new year is on its way. Now is the time to start thinking about your new year's resolutions and making changes that will make your life easier, happier and less stressful. New year resolutions are a time-honored tradition all around the world. We all hope for a better future especially if the past year has been a tough one.
Is this the year you're going to commit to getting organized? I don't mean cleaning out the junk drawer, although that is a good start. I mean creating a place you love to call home and leading a life filled with healthy habits.
Getting organized and increasing your productivity takes work and it won't happen overnight. Organization, like anything else worth pursuing, is an ongoing process. 
Organization Will Make Your Life Better
Getting – and staying – organized will benefit every aspect of your life. Here's how:
Research shows that people whose living spaces are cluttered or full of unfinished projects are more likely to feel depressed, tired and stressed.
You'll have more energy and be more productive
Clutter makes it harder for people to focus and get things done.
You'll spend more time doing the things you love to do
Being organized means you won't waste time looking for things because things will be in their place when you need them. It also means you will more likely develop positive habits and routines, so every day activities (like working out and making dinner) will already be scheduled into your day.
Get Organized and Improve Productivity
1. Establish routines
Take the time to establish a regular routine for yourself and everyone in your household. This doesn't mean people can't stray from the routine but having routines in place means you will feel in control of your day. Morning routines help you get ready to take on your day and feel less rushed. If you have a tendency to feel rushed in the morning, try setting your alarm 15 to 20 minutes earlier and prep as much as you can the night before.
Here are some common preparations you can make the night before as part of your before bed routine:
 Set your coffee maker up and program to deploy a few minutes before you get up
Select your clothes and set them out the night before. If you exercise in the morning, set your workout clothes out too
Pack lunches the night before
2. Keep a family calendar
A family calendar is the best way to coordinate the comings and goings of everyone in your family, and to make sure you aren't spread too thin. The new year is the perfect time to start a new calendaring system.
There are many benefits to developing a family calendar. 
You'll be less likely to forget appointments, meetings or other non-regularly scheduled events
You'll be able to see what everyone else in the family has on their schedule for the day
It will help you stay on track for activities like meal planning, grocery shopping and cooking meals
The whole family can see if one of you is overextended and can step in and help if possible or encourage everyone to maintain a realistic schedule
You can make family together time a priority
Everyone will be aware when library books are due, upcoming exams, doctor's appointments or whatever else is going on.
You can purchase a wall calendar or use an online calendar like a Google calendar. Google calendar is a great tool; you can download the Google Calendar app on your smartphone and always be able to access it anywhere and at any time.
3. Organize one area of your home each month
This is one of my favorite strategies for keeping a home clutter-free. Choose one area of your home every month and then break the job into smaller tasks, spread across several days or weekends. Schedule it on your calendar just like you would any other important appointment or business meeting.
Here is a list to get you started: 
January – Organize Your Storage Areas
February – Organize Your Kitchen
March – Organize Your Home Office (and get ready for tax season)
April – Organize Your Laundry Room
May – Organize Your Medicine Cabinet
June – Organize Your Pantry
July – Organize Your Garden and Shed
August – Organize Your Closets (and get ready for back-to-school)
September – Organize Your Garage (and prepare for winter)
October – Organize Your Living Room (including your book collection)
November – Organize Your Dining Room (and get ready for the holidays)
December – Organize Your Digital Photos
 4. Plan your meals ahead
There are several benefits to planning your meals ahead of time. First, planning helps you keep your health goals on track. Secondly, when you plan your meals and create an ingredient list you can do your shopping all in one trip. Thirdly, you can review the grocery ads for your favorite store and save money by shopping for what's on sale. 
Here are a few pro tips: 
Pick a day that makes sense for you. I like to meal plan on Wednesdays (when the new weekly Safeway ads come out) and shop on Thursdays so I don't have to go to the store on the weekends when there are more people shopping.
Use a voice-controlled personal assistant (Alexa, Siri, Cortana, Google Assistant, etc.) or your smartphone to keep track of what you need. You can supplement this with a hand-written ingredient list you create when meal planning.
Keep your recipes simple
Choose a day of the week (lots of people prefer Sundays) to meal prep
Schedule in 1 or 2 days a week for eating out, ordering in or eating leftovers
5. Maintenance
Believe it or not, this is the hardest part of the process. The trick to keeping your home organized and clutter-free after you've organized it is to put things back in their place right away. I know, it's easier said than done.
Here are a few tips to help you stay on track: 
Make your bed every morning. People who make their beds every morning are more likely to regularly get a good night's sleep.
Before going to bed at night, have everyone in your household take 20 minutes to pick up
Clean and organize your desk at the end of each day
Sort your mail immediately and take action on whatever needs to happen (take action, file or recycle) within 24 hours, so paper doesn't pile up
After you finish getting ready every morning, take a few minutes to straighten your bedroom and bathroom before you leave for the day. This means putting everything in it's place. Even if you're running late, take 5 minutes to put things away. I promise, taking these few minutes will save you stress and time later.
I hope these tips inspire you to create a life as free of clutter and stress as possible, so you can focus on creating a space you love to come home to and enjoy doing the things you love during your free time.
Are you already doing some of the tips listed above? If so, how have they helped you? Share some of your own stories and tips with me in the comments below…