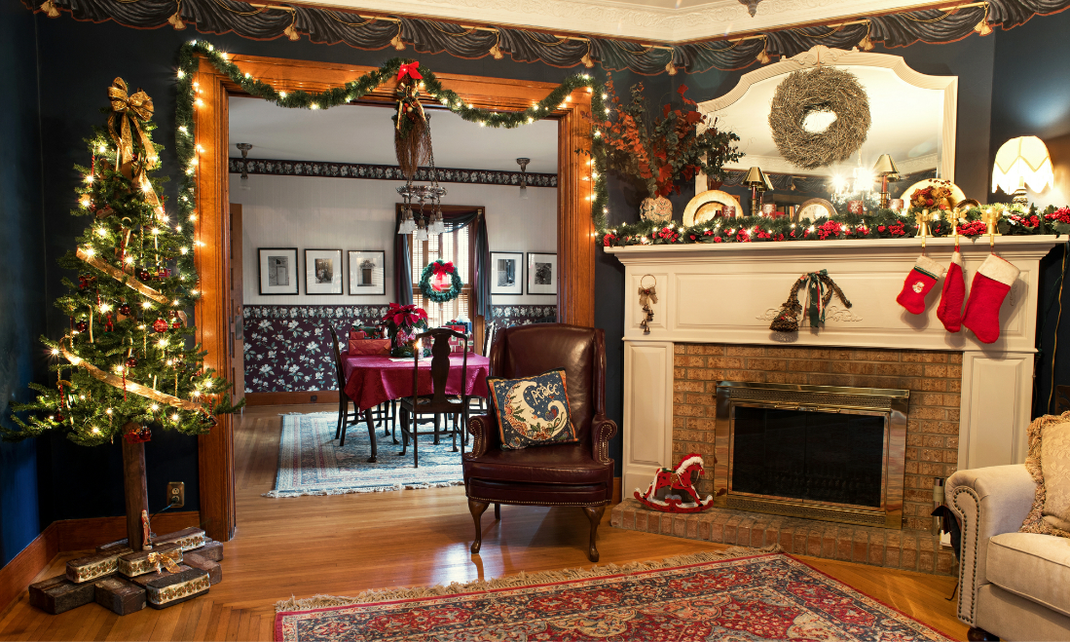 You would be amazed at the stress you can avoid by just being organized before the holidays hit. Just remember this is a time to enjoy friends and family, not to do too much and forget to enjoy the season. Everyone needs to take the time to have fun!
Not everyone sees the holidays as a pleasant time. A survey conducted by Rasmussen Reports found that 46 percent of American adults describe the holiday season as joyous; 42 percent find the season stressful instead.
A stress-free Christmas is possible if you follow these 16 steps to get organized for the holidays. 
1. Make a plan
Preparing early will help but planning ahead will keep you focused on the most important things. Simplifying things during the holidays will streamline your efforts to be sure everything gets done on time and with the least amount of stress.
Jot down all of your holiday tasks in a notebook, smartphone app or a whiteboard – whatever works best for you. One app many organized people enjoy using is Evernote, so you might want to check it out. Doing a "brain dump" will help you stop worrying about what you might be forgetting and will help you feel in control in an instant.
2. Set deadlines
Divide your holiday to-do list into small tasks and assign a deadline to each one. For example, if you want to send Christmas cards, your list might look like this:
Schedule family photo session – 11/10
Order return labels (if needed) – 11/16
Purchase cards – 11/23
Create card on publishing site – 11/30
Update mailing list – 11/30
Stuff, stamp and address envelopes – 12/7
Mail cards – 12/9
3. Consider putting off big projects
Be realistic about what projects you can accomplish during this time. If you have a major project you want to accomplish, think about doing it after the new year. You'll be less stressed and it might be less expensive to do once things slow down.
4. Take stock of what you already have
Before you buy anything new, figure out what you already own. You'd be surprised how often people buy items, only to get home and realize they already have a similar item and really didn't need to spend more money. This includes gifts you've been stocking up on all year. So be sure to take a quick inventory of all holiday cooking and serving equipment and gifts you have already purchased before you whip out your credit card.
5. Sort through toys and games
Get rid of toys and games you and your family have outgrown or never play with. That way, you can make room for new toys and games that will be under the tree.
6. De-clutter your home
Go through the house and garage and select items to donate or sell before the holidays creep up. Clearing space ahead of time makes organizing much easier because you'll have room for new things. This includes clothing for everyone in the home. Especially if you plan to capitalize on those after-holiday sales, where you might find great deals on holiday clothing and winter outerwear. Look for retailers that give discounts with the donation of gently used coats, boots and other cold-weather gear.
7. Leave time in your schedule for everyday activities
Sometimes we get so caught up with shopping, decorating, baking and socializing that we don't leave enough time for regular activities like cooking dinner and doing laundry. An alternative is to plan easy dinners to cook or hiring a concierge service to help with the shopping. Home delivery services can really help with grocery shopping as well. You can prepare several meals in one day, then freeze in family-size portions so you can whip out a meal and defrost at a moment's notice if you are pressed for time.
8. Hire a housecleaner
Don't have time to clean the house? Hire someone to do it. Treat yourself and have someone come in and keep the house up for you. Make this your gift to yourself for the holidays.
9. Ask for assistance
Ask people to bring items and help with routine tasks. Don't feel like you have to do everything yourself. This includes hiring a professional organizer to help you get organized. 
10. Go through your decorations
Make sure you have time to go through your decorations as you unpack them. If you see an item you don't really want or has seen better days, discard it or give it to someone who will appreciate it. You will enjoy decorating much better if you don't have too much clutter.
11. Take control of holiday gift giving
More and more, families are cutting down on how many gifts they give. Consider "experience" gifts you can do together. Christmas clutter can be overwhelming; try to think of gifts that don't add to the clutter. Can you do a family gift exchange instead of giving to each person individually? Is there a fun group activity you can do together instead of buying presents? Look for gifts your loved one really wants and needs. Don't let shopping become a burden. Keep it simple and enjoy the experience. And keep in mind everyone loves gift cards, so they can pick out their own gifts. Purchasing gift cards will minimize your time spent on shopping, as well as wrapping and clutter under the tree. You can buy gift card holders and boxes so your family and friends actually have a "gift" to open. Include a handmade card for a more personal touch. 
12. Set up a holiday wrapping area
If you want to give traditional gifts, don't leave all of your gift wrapping for Christmas eve! Instead, set up a wrapping station somewhere in your home and wrap gifts as you acquire them. Include a variety of wrap, and throw the tape, labels, ribbons and scissors into a basket, so it's all in one place and easy to grab. Wrapping a few gifts at a time can be fun and a good way to get your creative energy out. Once the presents are wrapped, they can add some pretty décor to your home under the tree.  If you do wrap presents early, be sure to label each gift as to who it is for and from, as well as what is inside. If you have a lot of gifts, it can be hard to keep track.
13. Plan your parties
If you plan on entertaining over the holidays, start planning early to avoid the last minute stress of running around. Everyone is busy, so get dates planned ahead. Decide on your menu early and create a shopping list as you go. Pinterest has some amazing inspiration, so consider creating a board specifically for your holiday party plans. Don't get overwhelmed with the details. The important part is to get together, visit and have fun.
14. Let go of perfection
There is a saying "Don't let the perfect be the enemy of the good"; the holiday season is a good time to remember that perfectionism often gets in the way of enjoyment. Just because the holidays are here doesn't mean your house has to be perfect or everything is going to look like pictures in a magazine. Life still happens – just try to enjoy the holidays and not be so focused on how things look. Coming from a perfectionist, I know how hard it can be to let go, but you can do it!
15. Take care of yourself
There is nothing worse than being over tired, getting sick or being short-tempered during the holidays. I know it can be hard to get enough sleep, exercise and eat healthy, but these are the foundational aspects of life that make everything go smoother in the long run. 
16. Focus on the meaning of the season
While this is the final tip on this list, it may be the most important. The holidays mean different things to different people, but no matter what your beliefs, we can all agree it's a time for celebrating, giving to others, being thankful for all of the blessings we have, and helping create that Christmas magic we only find this time of year. Slow down and enjoy it!
The key to having a joyous holiday season – instead of stressful – is to get organized and plan ahead. I hope you do as much prep work as possible in November so you can enjoy the fun holiday activities once December rolls around.
If you are in the Colorado Springs area and would like help getting your house organized before the holiday season approaches, don't hesitate to contact us at 719-377-3000. We'd love to help you have a stress-free, uncluttered Christmas this year!
Do you have some good tips for getting organized for the holidays? Please share with others in the comments below.