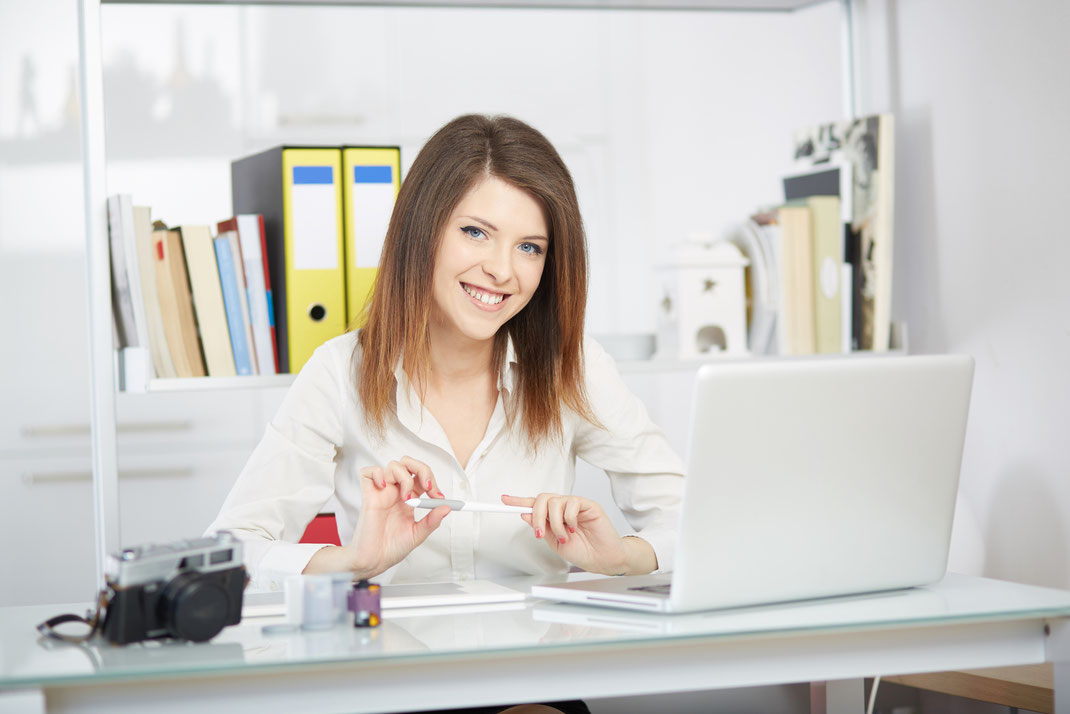 Believe it or not, organized people are not born organized. They, like everyone else, must cultivate healthy habits that enable them to stay organized. 
The good news is even if you think you are a disorganized person, you can learn to be organized. It can be a little more challenging if you're super busy. But even if you lead a fast-paced life, you can create an organized lifestyle.
There are many benefits to being organized. It reduces your stress and saves you money because you can find what you need when you need it. If you rent self-storage space for extra items, you could save over hundreds of dollars in renting space.
It also helps you stay connected to others. When your home is disorganized and cluttered, you miss events and stop inviting people over.
People who are organized are also more confident. Plus, it saves time to be organized. Getting rid of clutter saves 40 percent of housework in the average home and 1 hour per day looking for lost items.
Here are 8 tips to help you get organized at home, work and every other part of your life.
1. Put things away in their place
This tip requires you to have a place for everything, which can take some time to set up. But once you do have everything in it's place, you'll see how easy it is to find what you need and to keep your space uncluttered.
2. Clean up daily
The best way to stay organized is to set aside 15-20 minutes to keep your home cleaned up. Use this time to address areas where things and papers tend to accumulate.
3. Write things down
Everyone has trouble remembering things at times. If you want to remember something, make a note of it. A good tool for doing this is a digital notebook like Evernote. Keep your to-do lists, shopping lists and other information written somewhere where you can access the information quickly.
4. Make back-ups of everything
It's important to keep back-ups of everything for those times when something unforeseen happens. Make back-ups of your computer files and have duplicates made for your car and home keys. Scan your IDs, passports and bank details and keep everything in a secure folder on your computer. Keep the original and photocopies of your financial records, birth certificates, land titles and insurance in one folder, preferably put somewhere water and fire proof and safe.
5. Scan and back-up your photos
Don't want to lose or ruin precious childhood photos? Tired of all those bulky picture scrap books on your coffee table? Scan your pictures and save them on SD Cards to save space and make sure you don't lose those special memories. You can even have them scanned at a local printing shop. Wondering how to scan your photos? Check out this blog post with 9 back-up solutions for photographers.
6. Donate or discard one thing before buying something new
Consider throwing away or donating an item you don't use anymore before buying something new. Or, if you really have a lot of clutter, throw out one thing a day until you can't find anything else to throw away. You'll be surprised at how much less clutter you have in your life.
7. Recycle and donate
Is your closet full of clothes you never wear and shoes that don't fit right? Is your bookshelf full of unread books? Chances are if you haven't worn, read or used whatever it is, you probably won't. Donate the items to charity or sell them on eBay or other second-hand sites. Goodwill has hundreds of donation centers all across the U.S. If you are unable to get your items to a thrift store, Disabled American Veterans can even  pick up your donations.
8. Check the expiration dates on canned goods in your pantry
Expired food items need to be discarded. The same goes for expired prescriptions and over-the-counter medications. These items are bad for your health and should be thrown away immediately, leaving more space for new items.
Whichever of these organization strategies you decide to embrace, don't get overwhelmed. No one can organize everything in one setting or even one day. It takes time to create systems and find places for things so be patient. Decide to get organized and then take baby steps until you find your home, work and other parts of your life de-cluttered and set up properly. Before you know it, you will be creating habits that will continue to keep your world organized!
If you live in the Pike's Peak Region in Colorado and would like help getting organized, give us a call at 719-377-3000. We'd love to help you get things organized in your home so you can save money, reduce stress and live a happy, serene life. We'd love to hear from you!
What organization strategies have worked well for you? Please share your experience in the comments below.
Source:
"Organizing & Time Management Statistics." Simply Productive, 23 Apr. 2014, https://www.simplyproductive.com/2012/03/time-management-statistics/.