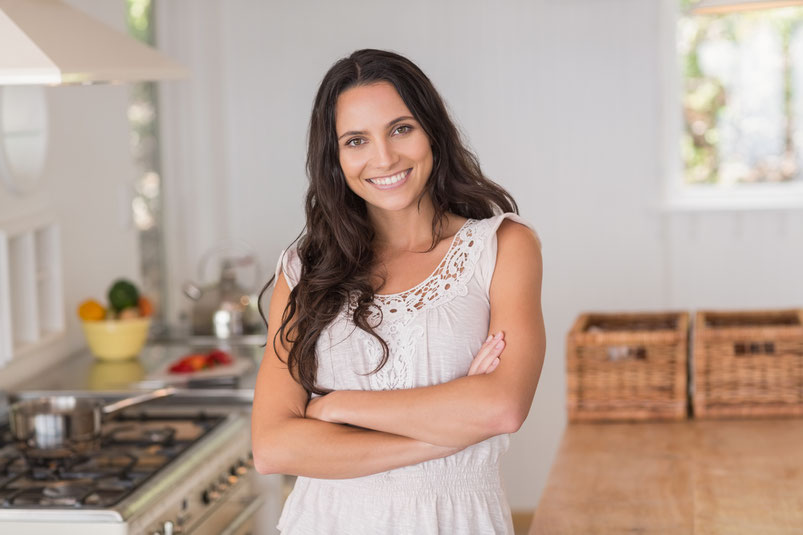 Nothing beats a clean house free from clutter and well-organized. But for many people, keeping a house fresh and clean is a constant battle.
It's so easy for clutter to accumulate.
Hiring a professional organizer is a great way to help take the stress out of decluttering your home and getting organized.
The services professional organizers offer are incredibly diverse. Some organizers work exclusively with a particular group  of clients, like seniors or those with hoarding disorder. Others specialize in specific areas of organizing like paper management, home office organization or downsizing.
While the list of what a professional organizer can do for you is quite long, here are a few common services professional organizers offer.
What Professional Organizers Do
1.       Hands-on organizing
A professional organizer, or a team, will come to your home or office and work with you to declutter and organize your space. They will then share with you the best organizing tactics and tips to help you with your specific challenges. The time investment can be anywhere from a few hours to many weeks, depending on the size of your space, the amount of clutter and your ability to make decisions.
2.       Home organizing systems
No, they're not handymen. However, professional organizers help create better organizing systems. For example, a professional organizer might help you clean out and organize your closets, kitchen pantry, garage or basement. Part of that organizing could include a redesign of your storage areas, including installation of shelves, cabinets, bins and other storage systems.
3.       Time management
Time is a finite resource; we only get so much and then it's gone. Time management requires prioritization, which can be extremely challenging to do alone. When you're stressed and overwhelmed, everything seems important. An organizer can help you and your family evaluate which activities should be prioritized, what needs to be delegated and what can be eliminated.
4.       Moving, relocating and downsizing
Anyone who's moved knows how difficult it can be. It's incredibly time-consuming and stressful, especially if you're moving an entire family. Some professional organizers specialize in moves and relocations. They'll help you manage your move, including interviewing moving companies, sorting, helping you go through and organize your household belongings. 
What Professional Organizers Don't Do
There are many things professional organizers don't do, and the reasons vary from personal to safety to how much and what type of insurance the organizer carries. Always check what your professional organizer can do for you.
1.       Professional organizers are not housecleaners.
They may offer hands-on organizing but their job is to organize and declutter, not clean your home.
2.       Professional organizers are not movers.
While some organizers may help with sorting, they are not there to pack your stuff or help you move.
3.       They will not force their services on someone who doesn't want help.
Sometimes if a family member is frustrated with someone who is struggling with clutter or hoarding, they may call a professional organizer for that person. If someone's not ready for help, or just doesn't want help, a professional organizer won't be able to help.
We understand it can be a bit daunting to call an organizer. It can be embarrassing if your house has accumulated a lot of clutter. But there's no reason to be afraid to ask for help or feel embarrassed. This is what a professional organizer does.
For many people, balancing their busy schedules leaves little time to tackle the clutter. They often express they feel life has gotten out of control and they're surrounded by chaos.
Here at Simply Put, we want to put you at ease. We understand how easy it is to become overwhelmed when things get cluttered and we are here to help, not judge.
Need a professional organizer to help with your clutter? Contact us today at 719-377-3000. We'd love to hear from you.
Have you experienced clutter in your home? How did you resolve your disorder and get organized? We'd love to hear from you in the comments below.